So my friends asked me to go camping. I don't usually like camping. At least not lately. When I was much younger it was a lot more fun. Until that one incident that I don't really like to talk about. So they convinced me to go. And there we are, sitting around the fire. A group of about eight of us, all adults. All pretending like we are kids or something. Drinking straight out of liquor bottles. Passing it around like winos or hobos or something. Fire crackling. Somebody suggest we tell some ghost stories, only nobody knows any. At least none that we haven't all heard. That's when the weird old couple show up. They look like somebody grandparents. They ask to take our picture. Nobody wants to have their picture taken. Now, why these two old guys pulled right up to our campsite I don't really know. I mean they were a lot of campsites they could have chosen. It wasn't really camping season, and I don't even remember reserving this particular spot, or if we reserved it or just showed up. Anyway, this old lady who looks like she can't hurt a fly sets up this camera on this tripod. And says somebody please, let me take your picture. And all my other friends are looking at each other like she's asking us to solve Einstein's theory of relativity or something. It's just a picture. So I volunteer. That was a big mistake. I step up, and everybody is watching me like I'm a sucker or something, like I'm going to have to have a long conversation with this old lady who obviously chose us for a reason, only none of us had given it any thought. Anyway, I'm standing in front of the camera, and I'm facing all my friends, who are watching me like I'm doing nothing special, which I'm not.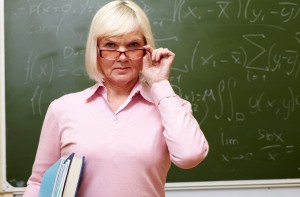 Only after the lady takes my picture, she changes somehow. She's no longer a lady. She's some witch or something. And she says, "Now the timer is set. In one year I will kill you," and when she says that, none of my friends flinch. Maybe they didn't hear her. Maybe they're glad it's me and not them. Some friends. So I told her there's no fucking way she is going to kill me, and I grab her by the legs and start swinging her around. Pretty soon I'm getting some pretty good momentum, and she's off the ground most of the time. I guess old ladies aren't so heavy. So finally I arc her up around, and bring her down kind of parallel to all friends, who are just sitting there watching me. Not even with any worried or confused or shocked expressions. Like they are watching some kind of a dinner show. So I smash this lady's head down into the ground, and it caves in about halfway. I smash it a couple of times, and I'm pretty sure she's dead. But her husband, or whoever the fuck it is, is just standing there watching. Like all my "friends" who are still sitting around the campfire. At least they're not telling each other lame ghost stories or anything. They're just watching me. I pick up the old guy, although in retrospect I don't know if killing the old lady was enough to stop the clock of my impending death, but he was pretty heavy. I couldn't really swing him around like his wife, or whoever she was.
So I got him on his face, and I've got his arms behind his back, and I look over to my friend who's kind of laughing at me. I figure I'm at least going rip this fucker's arms out of his sockets or something. But then his flesh vanishes, and all that's left are his bones. But they aren't bones, they're like this metallic substance. And the joints are really pliable, and as much as I pull his arms behind his back, I just can't rip his arms out of his sockets like I want. But by this time, he's no longer a guy. Just some messed up skeleton or something. The camera is still there, so I smash it. I don't even check to see how the picture came out. All the while my friends are sitting there like this kind of thing happens all the time.
That was the worst camping trip ever.
Download Healer - Free
A boomtown on the edge of economic liftoff. An evil lawyer with inescapably psychotic power. When Marcus Canfield, an underachieving bartender realizes his gift has been reawakened, only to have the girl of his dreams snatched away, he knows he must stop the horrific threat to both her and the entire United States before it's too late.