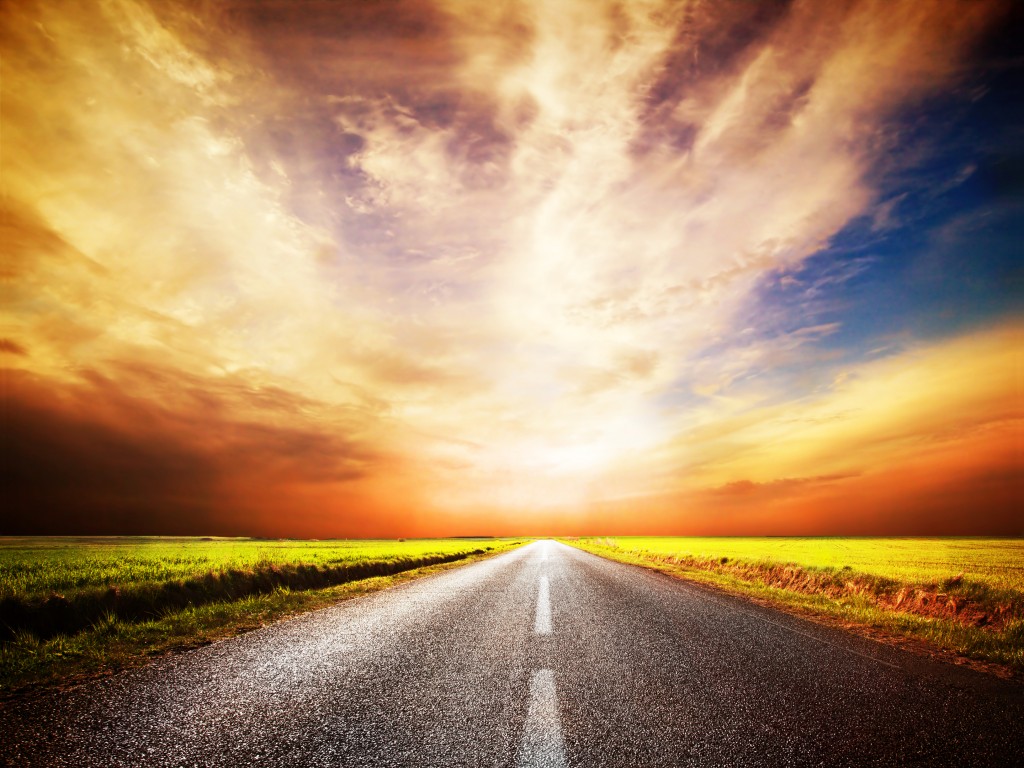 Recently I had to help a friend move across country. He'd gotten this job in New Jersey, and we both lived in LA. The company said they'd pay for him to move, and since I wasn't doing anything. I went along for the ride.

It was a pretty boring ride. Lots of empty flat spaces. Not like LA where there are mountains and beaches within an hour either direction. The plan was to fly back, but when I got there, I thought about driving back.

I had a pretty good consulting job at the time, which only required I check in online from time to time. And the only reason the drive East was so boring was that we were really pressed for time. We were driving twelve, fifteen hours per day.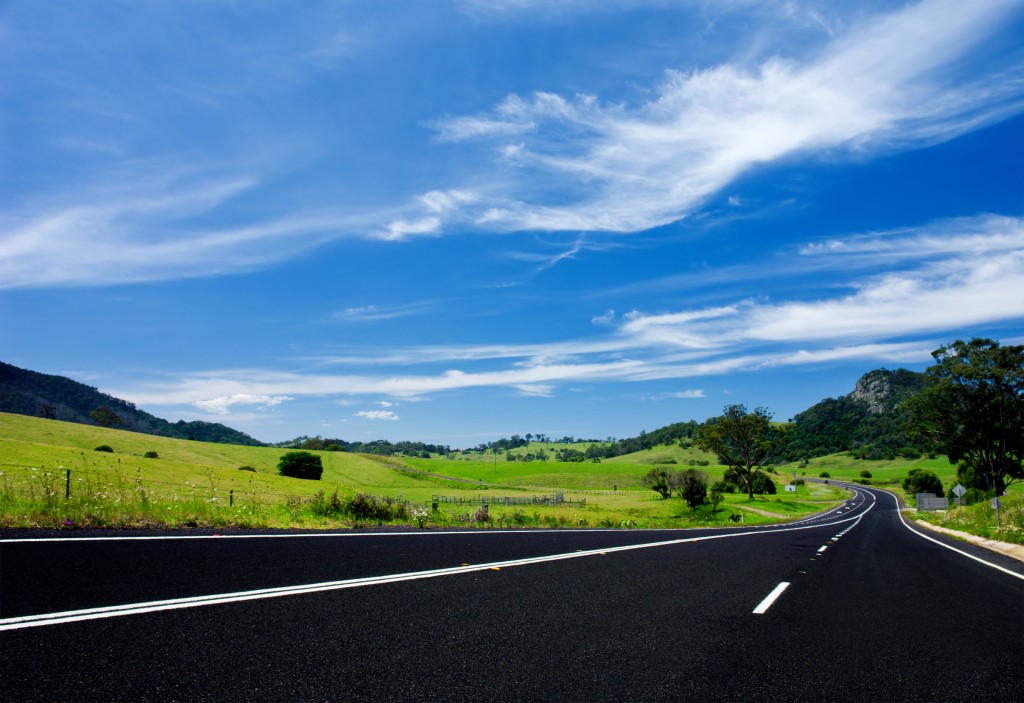 But on the way back, I thought I'd take my time. I rented a car, and I was surprised that it wasn't that expensive. Well, anytime you rent a car on the East coast and are going to turn it in on the West Coast, it's going to set you back a bit. But it wasn't more than I had anticipated.

At first it was pretty good. I'd hit the road around eight. Find a decent place to eat for lunch. Once it got into the afternoon, I'd find the next town and stop in.

Now, to be honest, most small towns across the states are pretty similar. Hotels, restaurants, bars, places you shouldn't go after dark.

But it was all the people I'd met, and all the cool stories I'd heard from folks that made it so interesting. I met a lot of soldiers who had a lot of messed up experiences. I met a lot of folks who'd spent their whole lives in a pretty small area.

I met a lot of people that were in the process of running away. Getting away from abusive relationships, bad situations that led to bad behavior. Trying to make a fresh start somewhere.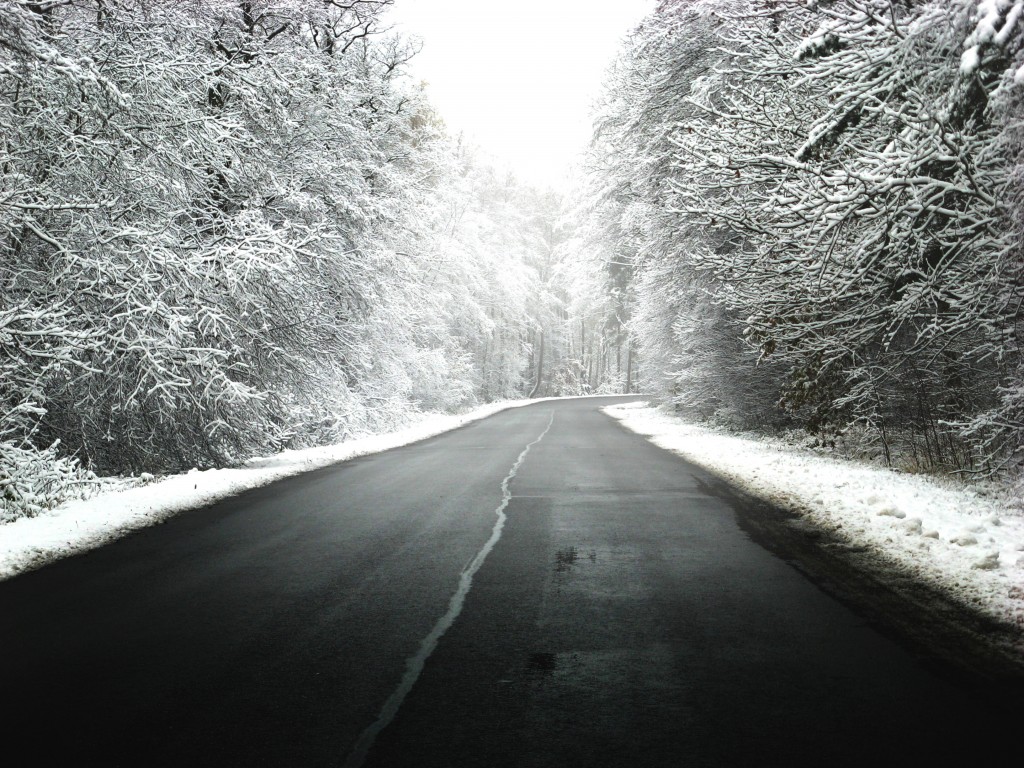 I came the conclusion, after only a couple weeks, that people are generally good. In normal everyday situation when everybody's calm, and people are just going through their daily routine, people are generally friendly. And they like meeting strangers.

I was really starting to rethink my cynical view of our messed up society. I actually started to think maybe we have a chance.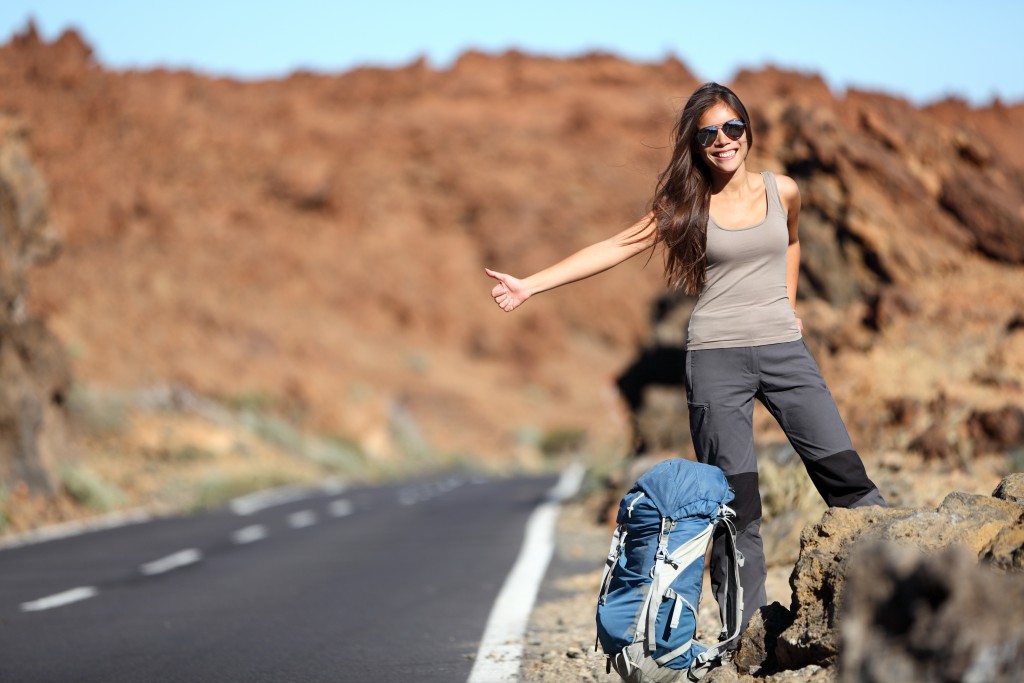 Until I met her.

At first, I had to do a double take. Then I was certain it was some kind of con. I mean, come on. Really? I was at least fifteen miles out of town, and I saw her. Hitchhiking. Just like in some lame horror movie that only makes it to Netflix' B list.

But she was hot. Really hot. Jeans and a t-shirt. I slowed down, and she gave me a friendly, hopeful look. I stopped about fifty yards in front of her. Looked out all around me for dudes who'd come running up, kill me, and steal my rental car.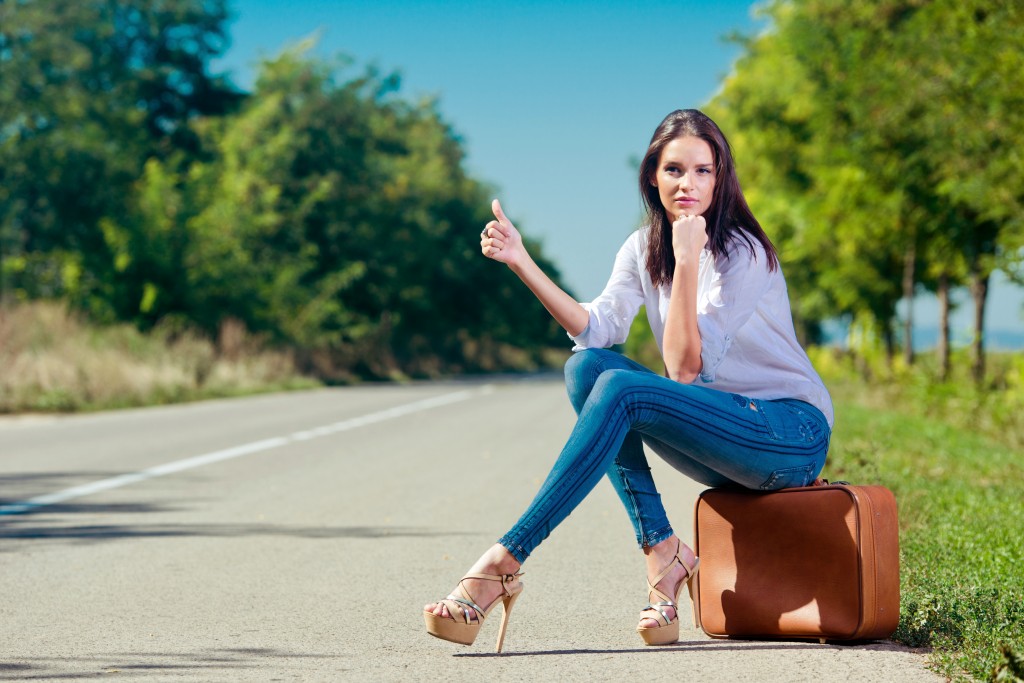 I slowly backed up. She watching the hole time, with this sad, "please-don't-reject-me" look on her face. Finally I pulled up. She walked up to my window. Dangerous, on the traffic side. But still, she kept her distance.

But not because she was wary of me, because she could sense I was wary of her. All she had was a small duffel bag that she'd left back on the side of the road. Like she didn't want to be presumptuous and carry it to the car, as if it was a done deal that I was going to offer her a ride.

"So, uh, what's your story?" I asked. I know. Lame as hell. She explained that she came from a couple hundred miles east from where were. Abusive husband. Tried to kill her a few times. No family that could help. Finally she just had enough and left.

"But that doesn't explain why you're so far out here, like right now," I said. She told me the last guy immediately started grabbing her. She asked to leave, he pulled over and kicked her out. So she was married, and hyper-sensitive to guys who came on to her. Not that putting hands on her is acceptable, but I got the feeling she was also telling me in her own way not to try anything.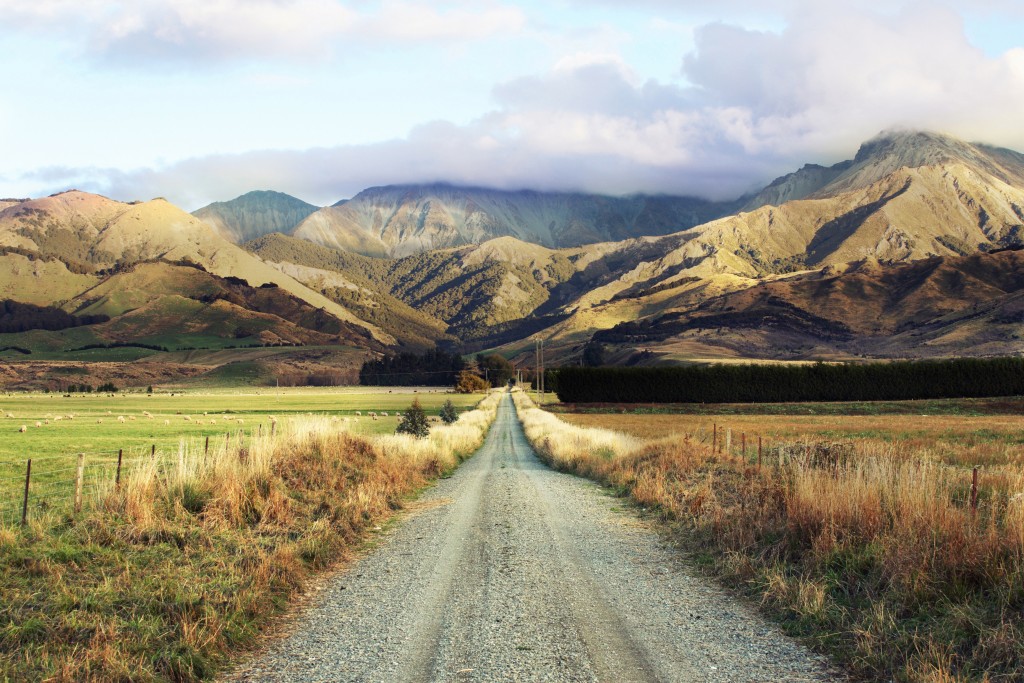 "Hop in," I said. She shot me what seemed to be a very honest look of relief. Once we'd driven a few minutes, I offered her something to drink. I had a cooler in the back seat. She dug around a bit and pulled out a bottle of water.

Then she told me she didn't have much money. Couldn't offer to pay for gas. Wanted to know if it was all right if she slept in the car while I got a hotel. She said her husband worked, she didn't. She didn't seem very old. Maybe mid twenties. He restricted her access to their bank account. I asked if there was somebody she could call, to maybe wire her some money. She said she had nobody.

I asked her what her plans were, and she said she didn't know. She just wanted to get as far away from him as possible. She thought she might end up waiting tables. She told me anything would be better than staying under the same roof as her husband.

I felt bad. I didn't know if she was trying to take advantage of me or not. Free ride and then tell me a sob story so she'd get a free hotel room. Next thing you know I'm buying all her meals. But if I didn't help her out, she'd be out by herself again, and who knows what would happen.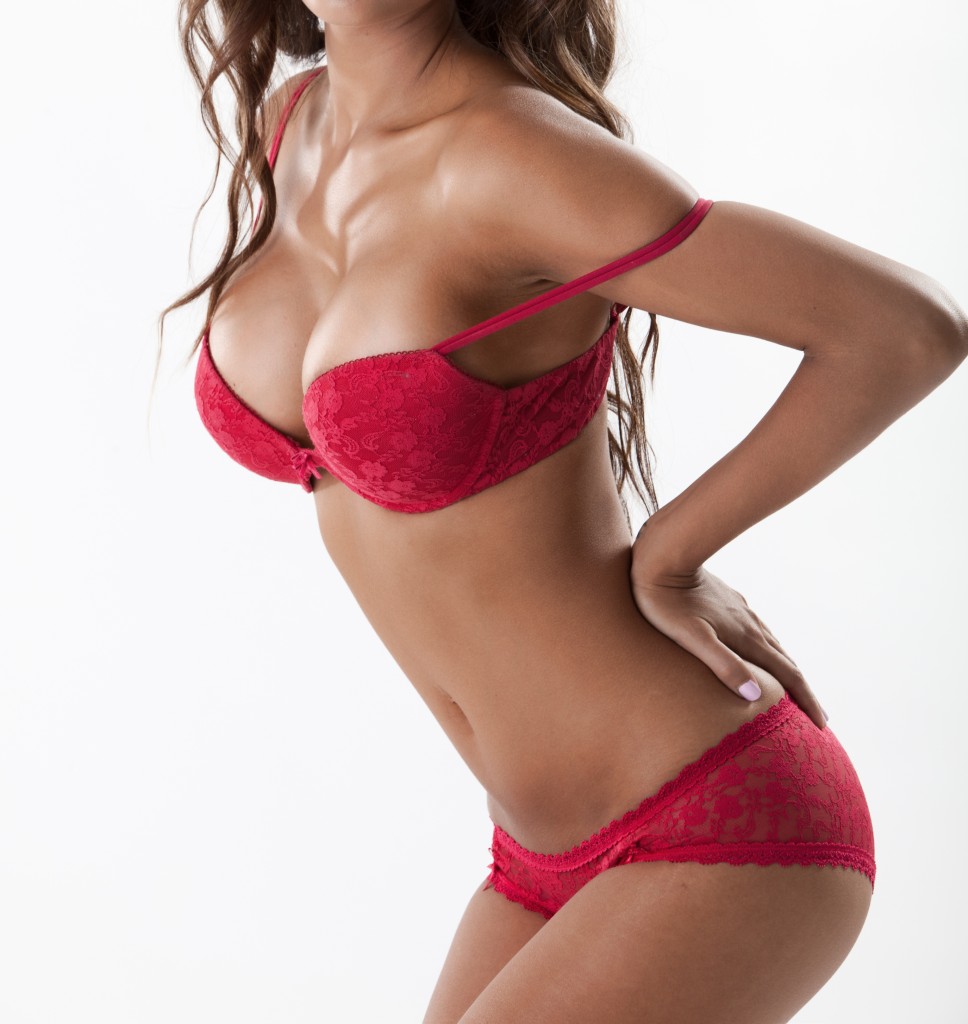 So I told her I'd carry her until we got to the west coast. Then she was on her own. And I was going to require that she write out an IOU in the amount I spent on her. Now, I don't think that's legally binding, but in a strange sort of way, I thought it would make her feel comfortable.

Otherwise she might think I was going to expect something in return other than a future cash payment. So she agreed. She told me to keep all the receipts for everything, and she'd pay half whenever she got a job and was making some money.

Now, I didn't tell her this, but I can tell you. She would certainly have made a fortune as a stripper, if that's what she wanted. That's the kind of body she had. And face as well. I'd always wondered why such pretty girls end up in some messed up situations.

The first time we killed somebody, it was an accident. We were having dinner at this diner that was next to a bar. We had just left the diner, at about 10 PM. (Sometimes those small towns are further away from each other than you think). We were driving by the bar just as a fight spilled out into the street.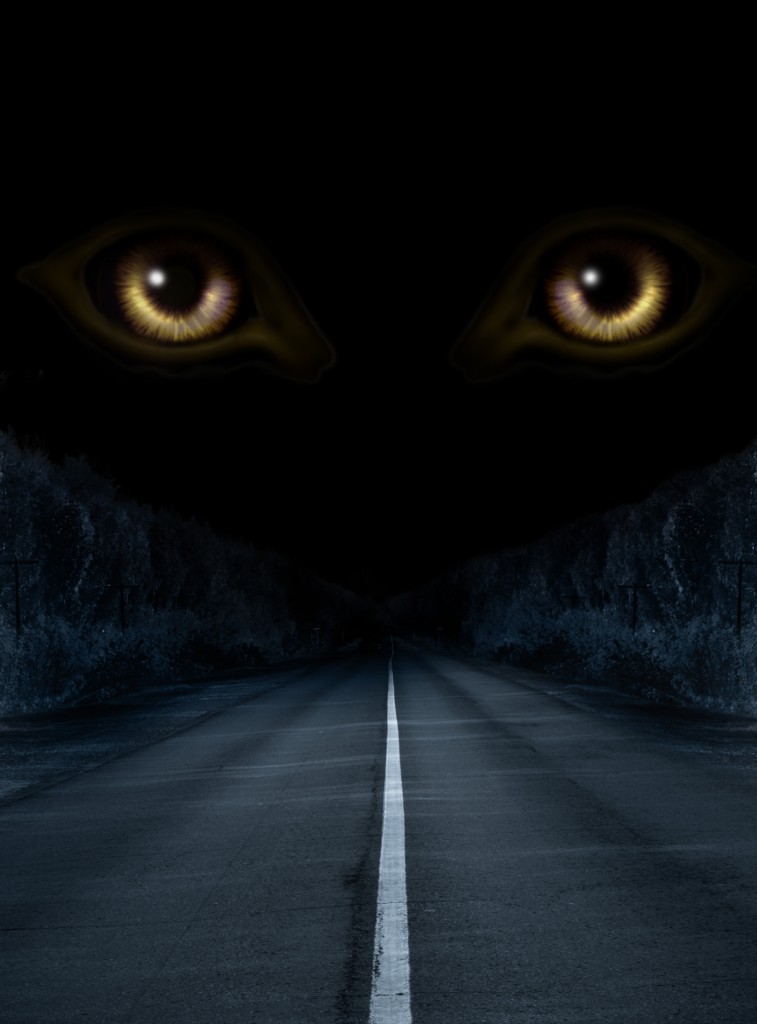 I wasn't paying attention, and one of the guys pushed the other guy under my car. I ran right over him. The guy that pushed him, and his buddy, jumped on their bikes and sped off. Nobody else came out. Nobody else saw what happened.

She jumps out of the car, and comes back with the guys wallet. Said he was dead. No question. Then she reaches into the guys wallet and pulls out a wad of bills. Handed them to me. Said it would cover what she owed on the IOU thus far.

I was a little reluctant. But she was pretty persuasive. The guy was already dead. It wasn't my fault. Nobody had seen us except for the murderers, and they certainly weren't going to tell anybody.

And the sex later that night was amazing. She was wild. I mean really, really wild. By the next morning, when she woke up laying in my arms, all guilt about keeping that money had vanished.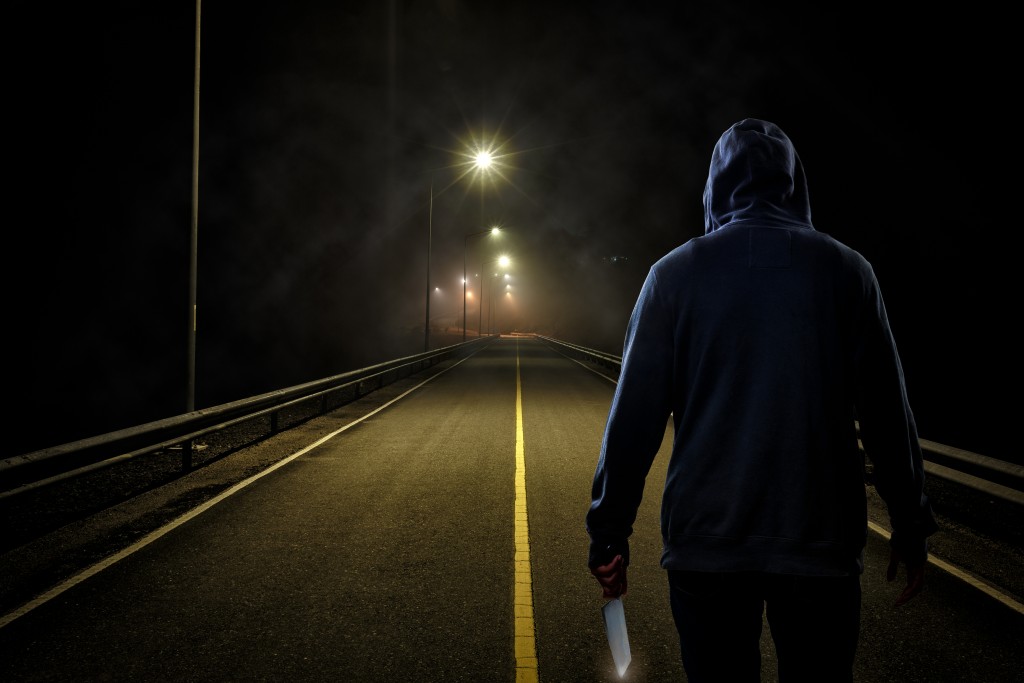 Until we killed the next guy. It happened so fast, I didn't have time to think. I don't know what it is about her, but after that night, her voice has almost a hypnotic effect on me. When she speaks in a certain of voice, I automatically obey.

And when she said, "Kill him," I didn't even think. I just acted. Some guy crossing the street. No witnesses. A quick flick of the wheel and, BAM. Dead guy. And once again, she jumped out, and then jumped back in. Handed me a wad of bills.

And once again, the sex that night in the motel was magnificent.

And the next time we killed somebody, it was even easier. She didn't have to say "kill him" this time. All she said was "that guy over there," and I instinctively knew. When and how. And she then collected the money. And the inevitable post-murder sex would be unforgettable.

Pretty soon she didn't even have to say anything. She would just motion to a guy. I'd follow him, and she'd follow me. I'd kill him at the perfect time, and she'd pick up the money.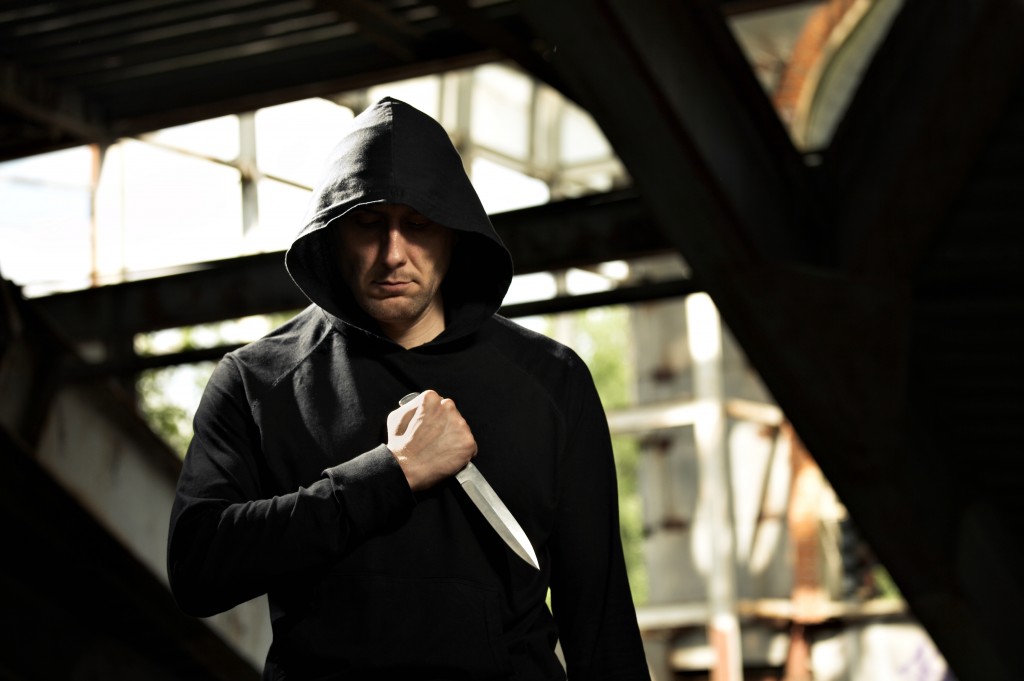 But here's the weird part. The part I still don't quite understand. Every time she picks a guy and I start following, there is always a perfect time to kill him. I mean there's always a perfect spot with no people, no cameras, and no chance of any witnesses. And it's always very easy for me to kill them.

I mean none of the guys turn out to be black belts or anything. They all turn, see me, and literally cower in fear. And I just reach in and kill them. Easy peasy.

And this is the other thing I simply do not understand. They always have a lot of cash. Average is two hundred and eighty seven dollars. I've calculated it.

How does she know all this? How does she know who'll not put up a fight, and who'll have a bunch of cash?

I have no idea. But it's a lot of fun. And we're averaging about three kills per week. And we are no longer heading West. We're zig-zagging all over this great nation.

Leaving a trail of bodies and well used motel beds.




By the way, I'm about five nine. Mid fifties. Bald. Black glasses. Slender. She's twenty six. Brunette, shoulder length. C size. Hourglass. Usually wears jeans and black pumps.

If you see two people like that wandering through your neighborhood or at the local mall?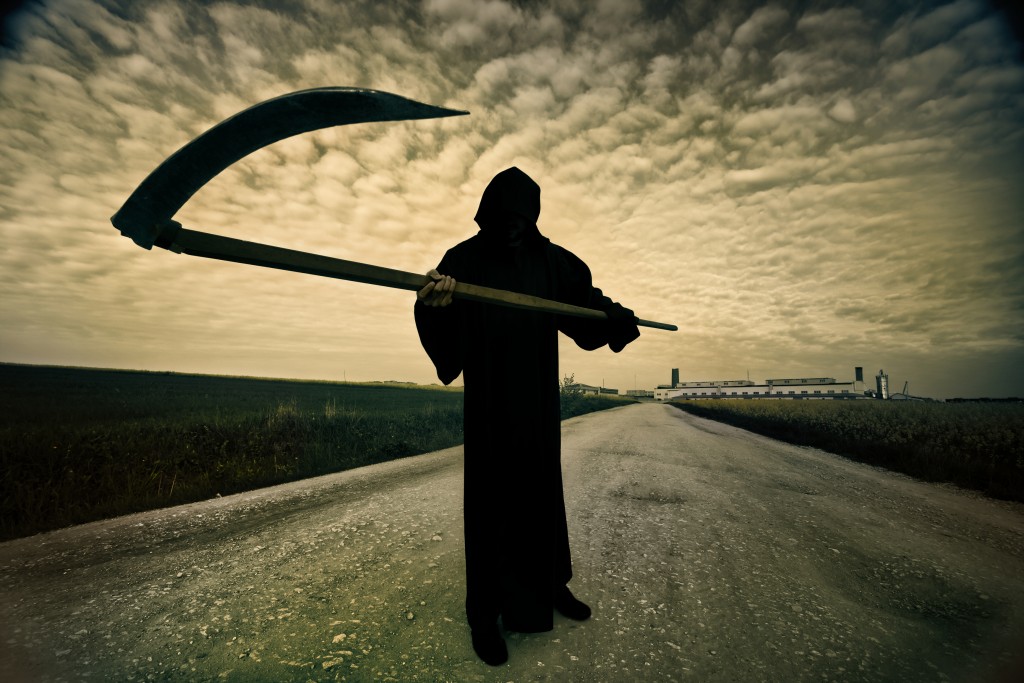 Run.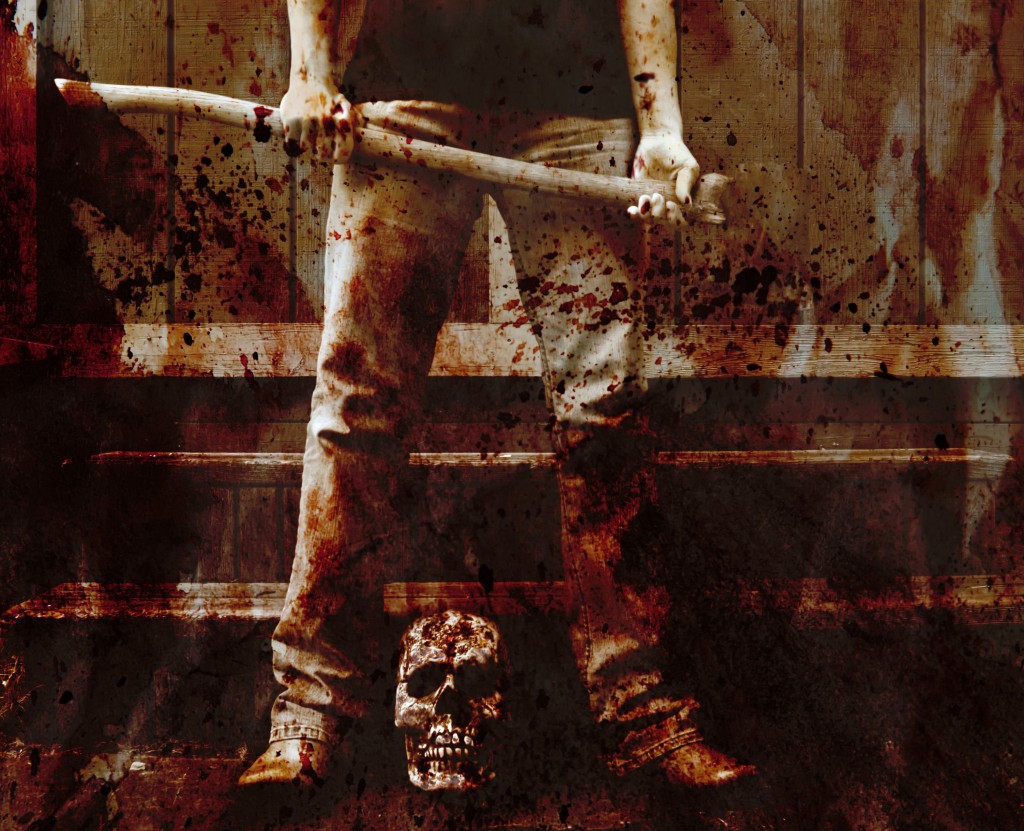 Download Healer - Free
A boomtown on the edge of economic liftoff. An evil lawyer with inescapably psychotic power. When Marcus Canfield, an underachieving bartender realizes his gift has been reawakened, only to have the girl of his dreams snatched away, he knows he must stop the horrific threat to both her and the entire United States before it's too late.